This is an archive page for 2022 that holds all the information from that past event that allows us to continue to acknowledge all the amazing partners we have to help us with this benefit every year. So this is a Thank You to all that make this possible.
"A Thank You from York County Veterans Outreach"
"Our heartfelt gratitude to Pastor Don and the Church of the Open Door, to Chick Renn and the Car Show Committee and its volunteers and all the generous sponsors for their enthusiasm and dedication to the 5th Annual Benefit Car & Bike Show. The event this year was the BEST ever with 436 show vehicles & bikes, and it was a huge financial success."
"Here in York County we take care of our beloved 30,000 veterans and their families."
"We serve and support them with emergency car/mortgage payments, child care, transportation, SGB nerve treatments to reduce PTSD, and our veterans in our wellness courts. The York County Veterans Outreach is honored to serve those that have served and sacrificed so we can be free.
Thank you for raising $48,403 dollars to support our beloved York County veterans and their families! "
With gratitude,
Susan Byrnes, Chair
And the Board of Directors of the York County Veterans Outreach
2022 Special Attractions and Events
Bruce Larson Twin Engine Dragster

New to the show this year will be the beautiful 1960's Lyndwood twin engine dragster.  The vehicle has been restored by Stan Shoppel and 1989 Funny Car World Champion Bruce Larson who will be in attendance.
The car was built by Lyndwood Welding Co. in Wilkes Barre, PA is the only known existing Lyndwood built for 2 engines.  The restoration includes 2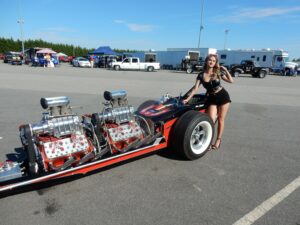 supercharged flathead Ford engines with Hilborn fuel injection running on Nitromethane!
With body by Jon Little, paint by Jon Forry, Graphics by Kevin Sweeney, this beauty is a must see and oh by the way, they will be firing it up just before the trophy presentation  at the end of the show!"
https://www.facebook.com/bruce.larson.7503       |     https://en.wikipedia.org/wiki/Bruce_Larson
1970 Chevelle Pro-Street Unveiling at 10:30am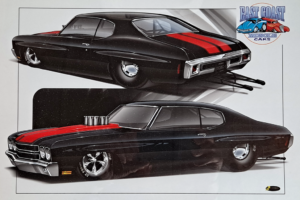 Our 2022 Grand Marshall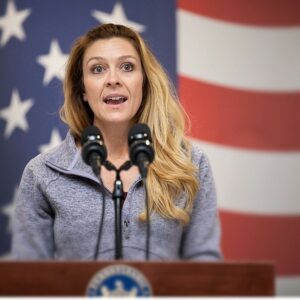 Aimee Jo Morris
From Glen Hope Care Farm
Amy is a United States Marine Corps veteran who holds a bachelor's degree in nursing and a Master's degree in Kinesiology. She currently works in the mental health field and in 2018 she transitioned her family farm into a non-profit to support the physical and mental health of local veterans.
[ READ FULL BIO ]
Live Auction
There will be a live auction again this year
for our attendee's to bid on some great items to be announced! 

Celebrity Guest
WSBA's
Gary Sutton
will be attending as our guest for the event.
Live Music Performed by

Starting at 10am
York Car Show 2022 T-Shirt
"Here is the artwork for the t-shirt and dash plaques for our 2022 show.  In honor of our 5th anniversary we incorporated some of our "Best in Show" winners from the past couple of years.  These are sure to be collector items!" 
Each registered car or motorcycle day of show will receive a specially designed T-shirt. Additional T-shirts will be on sale.
All proceeds go to York County non-profit Veteran Organizations.
Behind the Scenes Making of our 2022 Tee Shirt!
2022 Tee Shirt Design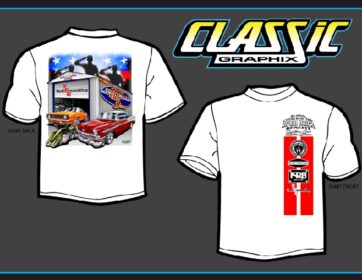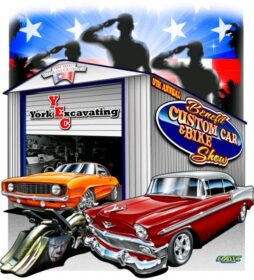 Registrant Awards & Perks
There will be 28 trophies presented to 2022 winners the day of the show.
Top 25 for 4 Wheeled Vehicles
Top 3 for Motorcycles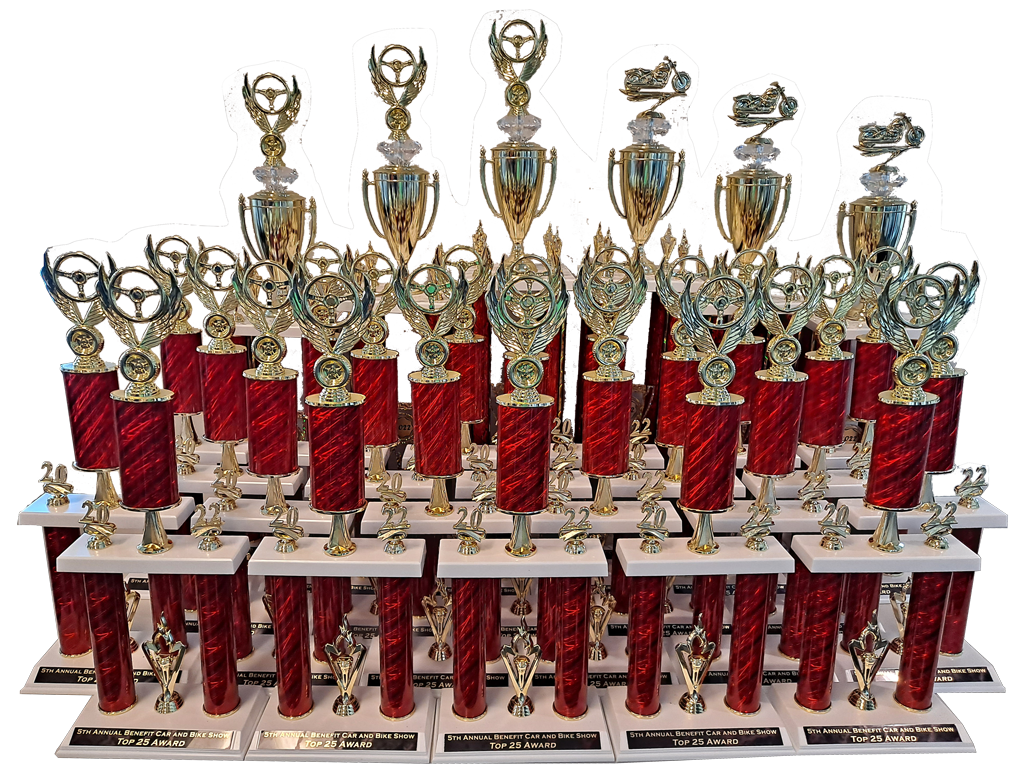 Best of Show Trophies 
Registration Information
Registration Time 8:00am – 10:30am
Registration Information: 717-858-1959